Slip and Fall Lawsuits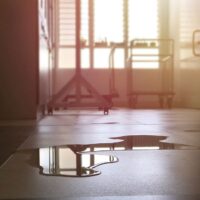 Being injured in a slip and fall incident is just as serious as any other type of accident. Victims may feel embarrassed and overwhelmed by the circumstances of their accident. However, knowing what to do immediately following such an accident can make the process seem less daunting and will help position the victim's case so that if an attorney is hired, the attorney has everything he/she needs. If an attorney is hired, it is best to find one who is experienced in slip and fall accidents as these types of cases can be particularly nuanced.
Potential Issues in Slip and Fall Cases
Here are some common issues encountered in slip and fall cases:
Lack of video depicting the circumstances of the fall;
Lack of witnesses who can attest to the circumstances of the fall;
Plaintiff was distracted and would have noticed the dangerous conditions had they been paying attention;
The owner of the property could not have fixed or warned of the dangerous condition quickly enough to avoid the incident; and
It was determined that the plaintiff did not mitigate their injuries by seeking medical treatment or following doctor's advice.
The Denied Slip and Fall Claim
Anyone who has their slip and fall claim denied should consider working with an attorney who specializes in personal injury cases. An experienced attorney can help an injured victim make sure they are completing all the necessary steps and preparing their case for trial. Here are some examples of actions an injured victim can immediately take to protect their claim while looking for an experienced personal injury lawyer:
If they are in pain, get to a medical provider as soon as possible;
Preserve clothing and shoes worn at the time of the accident;
Take photographs of the defect that caused the fall (and of the injuries);
Collect medical and billing records;
Collect available security camera footage (if possible); and
Find witnesses and obtain their contact information.
We Can Help You
If you have been injured in a slip and fall incident, contact Zavala Law, PC today. Our firm specializes in personal injury cases, and having defended slip and fall cases previously, Matt knows how to work these cases and get results. Reach out at 805-429-4292 or online today to schedule a free consultation.