California Wrongful Death Laws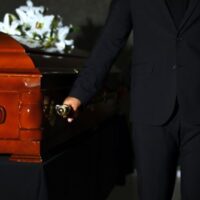 Nothing can replace the loss of a loved one. If the loved one's death is the result of someone else's negligence, you can take legal action against the responsible party to recover compensation for your loss, including reimbursement of funeral costs and other certain expenses. Unlike criminal cases, the standard of proof in civil wrongful death claims is generally less stringent. Therefore, even if an individual was acquitted of manslaughter, for example, that person may still be liable for wrongful death in a civil lawsuit.
Wrongful Death Lawsuits in California
As a plaintiff in a wrongful death case, you can seek both economic and noneconomic damages. Claims for economic damages involve claims for:
Financial support, the loss of gifts or benefits that were expected to be received, funeral and burial expenses and the reasonable value of household services provided by the deceased person (decedent).
As for noneconomic damages, a wrongful death plaintiff can seek compensation for the following:
Loss of the decedent's love, companionship, comfort, care, assistance, protection, affection, society, moral support, sexual relations, and training/guidance.
Who can bring a Wrongful Death Case?
A cause of action for the death of a person caused by the wrongful act or neglect of another may be asserted by any of the following persons or by the decedent's personal representative on their behalf:
Surviving spouse;
Domestic partner;
Children;
Grandchildren (if the decedent's children are also deceased);
Other minor children who were dependent on the decedent for at least one-half of their financial support; or
If there is no surviving issue of the decedent, the persons who would be entitled to the decedent's property under the laws of intestate succession (can include siblings and parents in some situations).
The Statute of Limitations
There is a limited timeframe, also known as the statute of limitations, during which you can file a wrongful death lawsuit. In California, the statute of limitations is two years, starting on the date of the person's death. There are some crucial exceptions to this rule that an inexperienced attorney may overlook. Thus, it is important to locate and speak to an experienced personal injury lawyer as soon as possible.
Schedule a Case Evaluation with an Experienced Wrongful Death Attorney Today!
If you lost a loved one due to another party's negligence, the legal team at Zavala Law, PC can assist you with the process of filing a wrongful death lawsuit. We have defended and prosecuted wrongful death cases and know how to obtain the most favorable result for your case.
Reach out to our law office today at 805-429-4292 for a free consultation.