How to Identify an Intoxicated Driver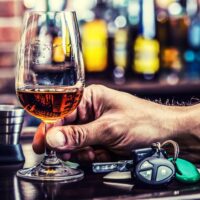 According to the National Highway Traffic Safety Administration (NHTSA), about 800 people are injured in drunk driving accidents every day. Although no one expects you to put yourself in danger by taking the law into your own hands, you can help reduce drunk driving accidents on the road by identifying and reporting drunk drivers on the road.
Spotting a Drunk Driver
Vigilance on the road can help keep you and others safe. If you spot an intoxicated driver on the road, you should stay as far away from the vehicle as possible. Try to get the license plate number and any other vehicle details that may be helpful to law enforcement. If you can safely dial 9-1-1, do so to report the driver and provide as much information as possible, including the location and direction in which the vehicle is traveling. Whatever you do, do not attempt to stop or follow the driver. Leave it up to the professionals to intervene and detain the driver.
Here are some signs that may indicate a driver is impaired:
Tailgating
Swerving or zig-zagging
Driving at night with the headlights off
Weaving in and out of lanes
Stopping for no apparent reason
Turning illegally
Driving off the road
Swiping moving or parked vehicles
Jerky stops
Erratically changing lanes
Nearly striking an object, such as the curb or another vehicle
Driving unreasonably slow or speeding
Driving on the wrong side of the road or into opposing traffic
Being able to recognize the signs of a drunk driver can help protect your life and the lives of others on the road, so if you have concerns about an intoxicated driver, report them when it is safe to do so. It is always better to be safe than sorry.
Reach Out to Our Legal Team if You Were Injured in a Drunk Driving Accident!
If you were involved in a drunk driving accident, you have the right to pursue legal action against the responsible party. At Zavala Law, PC, our personal injury attorney leverages his years of working for insurance companies and his trial experience to maximize compensation for our clients. You can rely on us to work tirelessly on your behalf so you can obtain the results you need to get back on your feet after an accident.
Call our law office today at 805-429-4292 to schedule a free initial consultation with our experienced personal injury attorney to get started on your drunk driving accident case.