Why You Should Obtain Medical Payment Coverage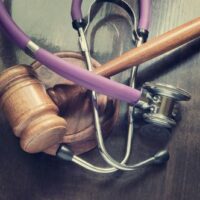 Medical Payment coverage, also referred to as Med Pay, is additional coverage attached to a person's motor vehicle policy. In some states, this type of coverage is mandatory (known as PIP Coverage), but in California, it is additional coverage that one must elect. Even though it is not required, it is a good idea for California drivers to obtain this additional coverage.
What Can Med Pay Coverage Do for Me?
Regardless of who was at fault for a motor vehicle accident, Med Pay will cover reasonable and necessary medical bills for you and your passengers, up to the limit of the coverage, which is typically between $1,000 and $5,000. People are often hesitant to take advantage of these benefits because they are afraid their insurance rates may go up. However, if you were not at fault for the accident, your rates will not increase for simply using this benefit.
Having Med Pay in California is ultimately like having supplemental health insurance attached to your car insurance policy.
Keep in mind, however, that for these benefits to apply, the medical care you are receiving must be:
Necessary;
Reasonable; and
Associated with the injuries caused by the accident.
Sometimes a Med Pay insurer will dispute whether medical bills incurred are "reasonable" and "necessary". In these circumstances, an experienced personal injury lawyer can help you navigate taking full advantage of these benefits. In some cases, there may even be time constraints on these benefits. For example, all medical bills may have to be submitted within the first year following the car accident. If you choose to add this type of coverage to your policy, make sure you understand any exclusions it may have.
Speak to a Knowledgeable Personal Injury Attorney About Your Accident Case Today!
If you were injured in a car accident, you should not hesitate to obtain skilled legal counsel. At Zavala Law, PC, we are committed to fighting on behalf of the wrongfully injured. We intimately understand the difficulties clients face in the aftermath of such traumatic events and will do what we can to reduce your burdens and ensure you receive the best possible outcome for your case.
Reach out to us today at 805-429-4292 to schedule a free consultation and get started on your case.