What is Prop 213?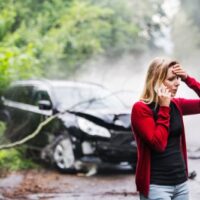 If you have been injured in a car accident caused by negligence or recklessness, the at-fault party is responsible for reimbursing you for your losses, which include economic damages like property damage, medical bills, lost wages, and even non-economic damages such as pain and suffering. However, if your vehicle isn't covered by an auto insurance policy, you may not be able to recover all the damages you deserve.
In November 1996, Prop 213 became state law in California. This legislation mainly restricts uninsured drivers from collecting non-economic damages stemming from a car accident – even if the collision isn't the uninsured motorist's fault. Keep in mind, uninsured drivers will still be entitled to economic damages.
If you were the passenger of an uninsured driver involved in a crash, you are still entitled to both economic and non-economic damages for your losses. On the other hand, the driver of the vehicle will not be able to recover non-economic damages.
The following are some exceptions to Prop 213 that may apply. Contact Zavala Law, PC today to see if a specific exception applies to your case:
The car accident happened on private property (the law only applies to public roadways)
You were driving your employer's vehicle
You are insured but you were involved in an accident while driving someone else's car and they are not insured
The car accident involves a wrongful death, so the heirs of the deceased can still recover non-economic damages such as loss of companionship and consortium
The collision was caused by a dangerous condition or defective auto part
Just because you were not insured at the time of an accident, doesn't mean you are not able to recover the rightful damages you deserve due to another person's negligence. Even if Prop 213 may apply to your case, it is wise to hire an experienced personal injury attorney to help you maximize your entitled compensation.
Injured in a car accident in Ventura, CA? Contact Zavala Law, PC today at 805-429-4292 for a free initial consultation. With more than a decade of experience, we are dedicated to helping clients throughout Ventura County!