DUI Accident Victims: What to Do Next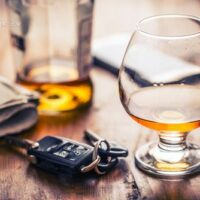 According to the National Highway Traffic Safety Administration (NHTSA), it is estimated that 10,000 people die every year in the United States due to drugged or drunk driving. Even in cases where a collision caused by drunk driving does not result in a fatality, it can still result in serious, debilitating injuries that can impact the life of a victim for many years to come.
If you sustained injuries in an accident caused by a drunk driver, you should seek the assistance of an experienced attorney, so you can obtain the compensation to which you are entitled.
Your Right to Compensation
As a victim of a DUI accident, you have a right to pursue compensation for your injuries.
Here are some of your legal options:
You can file a claim against the drunk driver's insurance policy.
You can file a claim against the assets of the drunk driver.
It is more common to file a claim against the drunk driver's insurance policy. An attorney can either negotiate an appropriate settlement with the insurance company or, if a fair agreement cannot be reached, litigate the case in court.
Below are some of the damages you are entitled to:
Medical expenses, including recurring doctor visits, medication, and medical equipment
Rehabilitation costs, including physical therapy psychological counseling, and hospital stays
Loss of income, including future losses or the loss of your career due to the injuries
Permanent disabilities or injuries, including disfigurement or injuries that may result in severe financial difficulties
Pain and suffering, including mental anguish and emotional pain that may interfere with your daily life; and
Restitution through the underlying criminal matter against the drunk driver
If the injuries of a DUI accident ultimately resulted in death, loved ones may also seek compensation in a wrongful death lawsuit.
Contact an Experienced Personal Injury Attorney to Discuss the Details of Your Case!
If you were injured by a drunk driver, the legal team at Zavala Law, PC will fight tirelessly on your behalf to obtain the compensation you need, in both the civil matter and criminal case. Matt understands how overwhelming this situation is and will do whatever he can to reduce your burdens and stress during this difficult time.
Reach out to our law office today at 805-429-4292 to set up a free initial case evaluation with a skilled personal injury attorney to get started on your case.